Fantastisch nieuws op een zondagochtend! Na designers zoals Karl Lagerfeld, Stella McCartney, Jimmy Choo, Lanvin, Versace en vorig jaar Isabel Marant (
zie mijn post over de jurk uit haar collectie
) werd deze ochtend Alexander Wang via
Instagram
aangekondigd als nieuwe guest designer voor
H&M
. En wat mij betreft is dat supernieuws! Ben altijd benieuwd hoe dergelijke designers hun typische stijl verwerken in de kledingstukken voor H&M.
Great news on this Sunday morning! After designers like Karl Lagerfeld, Stella McCartney, Jimmy Choo, Lanvin, Versace and Isabel Marant last year (read my post about her dress for H&M) Alexander Wang was announced this morning on Instagram as the new guest designer for H&M. And from my point of view: that's amazing news! I am always very curious about the integration of their specific style in the clothes for H&M.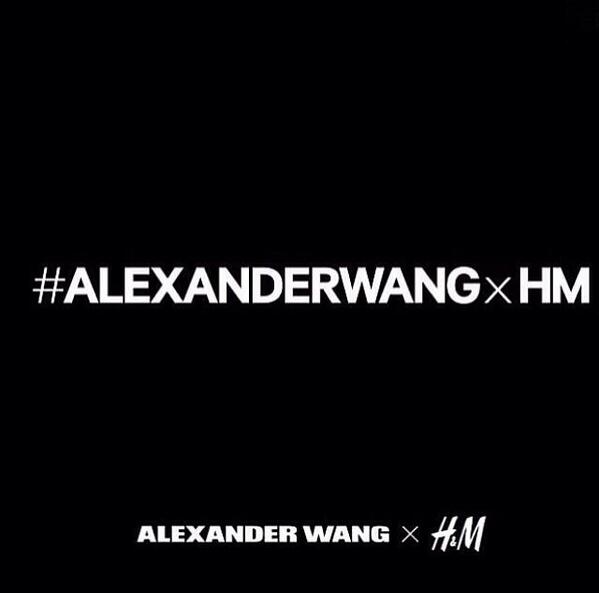 De collectie zal waarschijnlijk op 6 november in de winkels terug te vinden zijn, maar tussendoor hou ik jullie uiteraard op de hoogte van de reeds uitgebrachte beelden.
The collection will probably be in stores November 6, but of course I'll keep you posted when there's more news and pictures available.
Staat 6 november bij jullie al met 6 rode cirkels aangeduid in jullie agenda?
Did you already mark November 6 in your agenda?
FOLLOW ME ON